Last Week:
Miranda joined the SS & GH, has ten consecutive loves towards her LTW and has become BSOC
Okay the plan is to finish up her LTW before she takes her last Junior final. Can we do it? Lets take a look at her friends or more accurately her potential loves…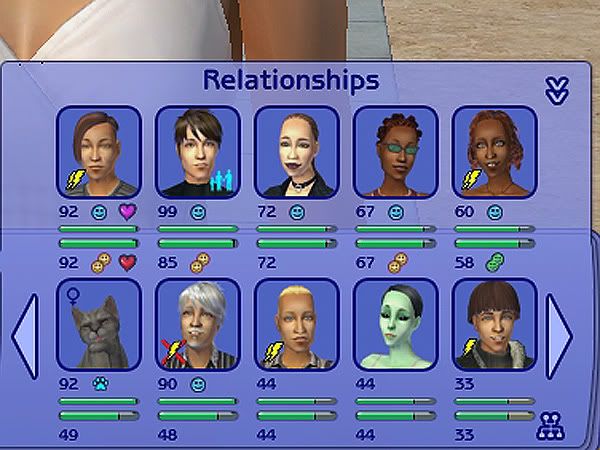 Hmmm… this is going to be a bit of work. No problem. Let's get started shall we?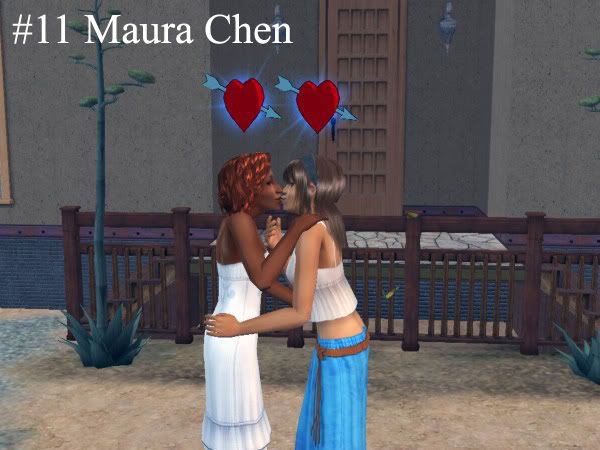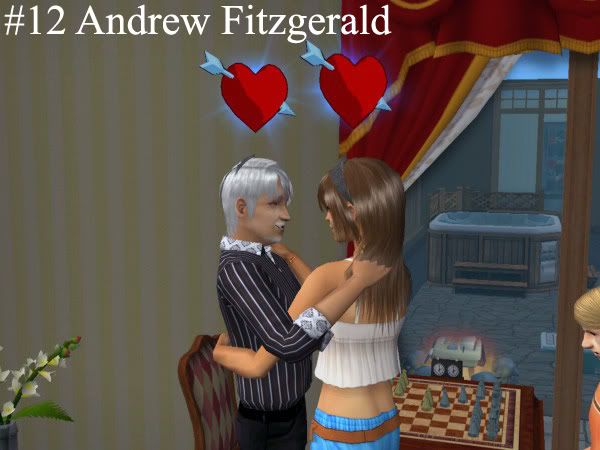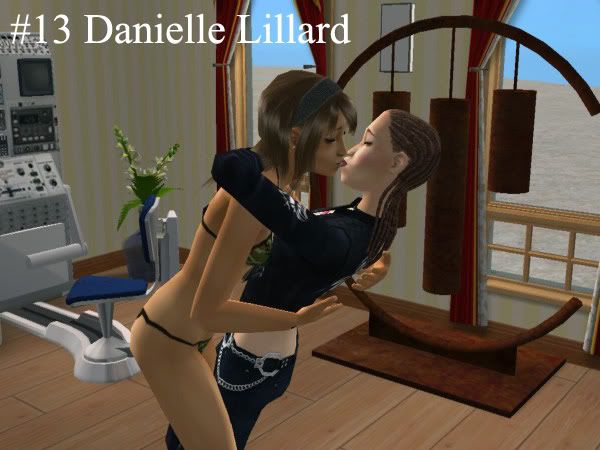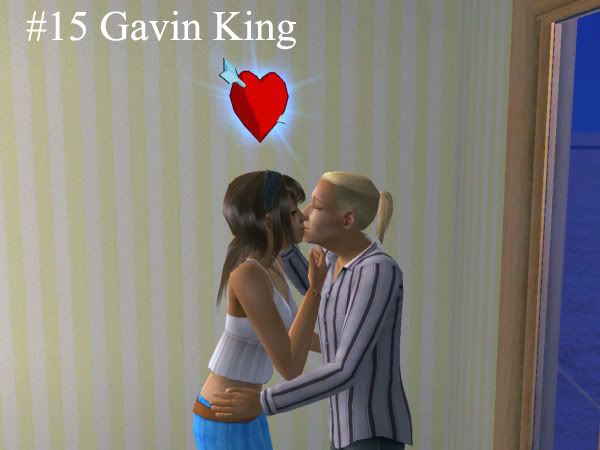 This guy was kind enough to walked by the house. You may have noticed him in Andrew's conquest picture.
What's this? Was our girl shot down? Say it aint so! *smirks*
Miranda: I think I came on a bit strong for her. She's very shy.
So you moved on to
someone else
?
Miranda: Heck no. I just smoothed things over and she saw things my way… eventually.
Persistent.
Miranda: Determined.
*tear* I'm so proud.
Miranda: *laughs* Uh… okay…
I realized I was running out of time. I have her next love primed and ready to go but I have
six hours until the final
… Yes, that is when I looked closer realizing my mistake. I have six hours until her FIRST final. I have a whole semester to go! Sweet, I've got it made. Speaking of made hurry up with the reagents, we have some more simmies to summon!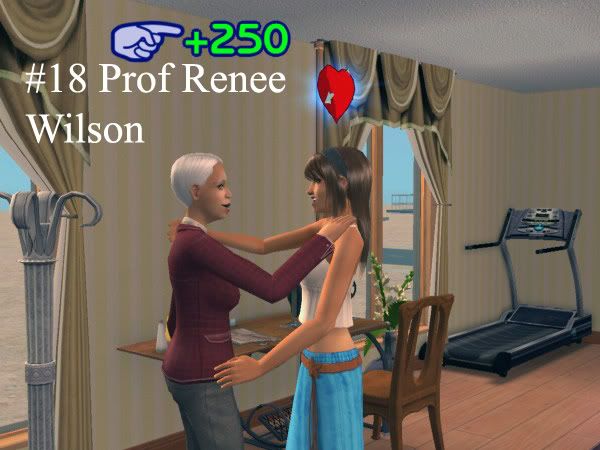 Lexie here was another walk by. She had a friend call the very next night to invite our girl downtown for an outing… hmmm… sure why not.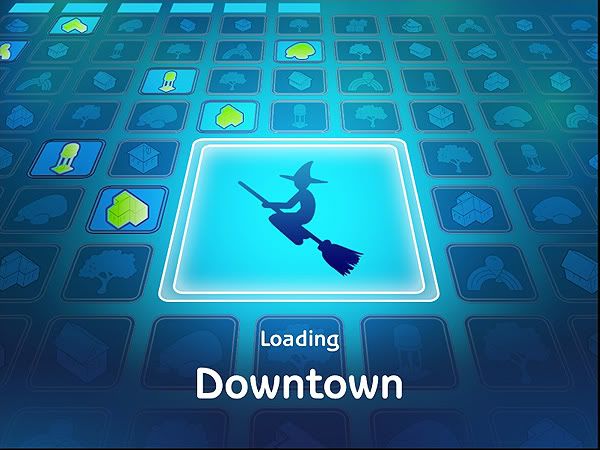 So we go downtown and meet
six more potentials
… naturally we don't need them, but I figure why not meet them just in case.
We did it! Meet Prof Geoffrey Lajoie aka #20. No sooner did we get
congratulated
on her fulfilling her current LTW, she rolls up her
impossible want
.
A quick check on her new LTW and we have a job. Great, jump on the computer so we can
adjust your major
accordingly. *squints* Is that the guy who called you for the outing?
Miranda: *looks around* Where?
Out there, creeping up to the house.
Miranda: I am a witch. I can't see through walls.
Ah, right. You stay here and entertain #20 and I'll keep an eye on your new friend.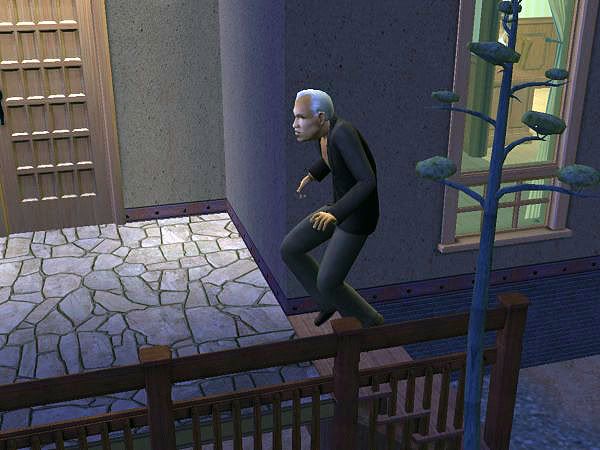 *watches quietly* Ooooh
a pressie
! A
nice new stereo
. Well lets just pack that up in the backpack and sell it when we get her home.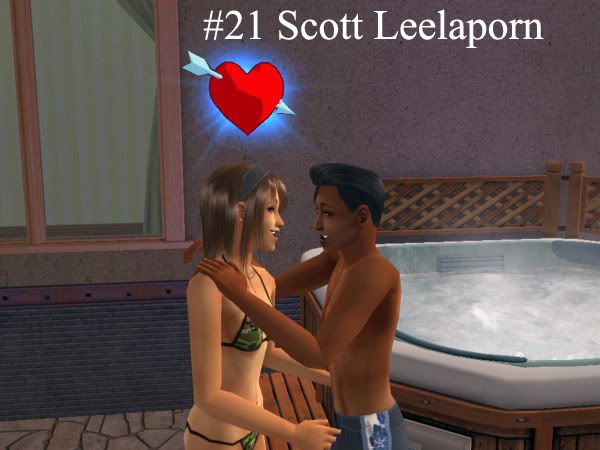 Senior year went by rather quietly compared to her first three years.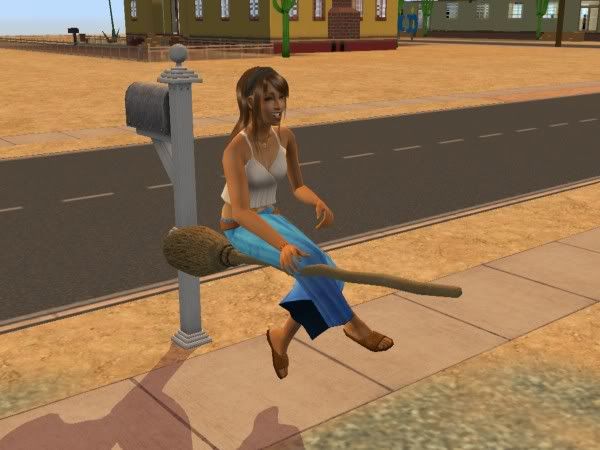 Your last final Miranda. Make us proud.
Miranda: I dated my professors. They're both madly in love with me. Do you really think I'll fail?
*ponders*
Miranda: Trust me.
Finals over we invite Amar back to watch over the house. He decides he wants to bring a friend. Naturally we say yes to any friend and potential conquest. Who does he bring? Her brother-in-law.
Miranda: I forgot how cute he is.
It doesn't bother you that he's married to your sister?
Miranda: Of course not. Should it?
Of course not.
End week accomplishments:



Miranda Ramos


Graduate Summa Cum Laude
Greek House
Secret Society Member
Big Sim on Campus
Gold Badge: Gardening
Plaque: Gaming
Points:
2 point
On-going subtotal:
52 points