So this is how how things went...
I start with the founding families...
Fitzgerald Family of 3
Andrew: Male, Adult, Fortune, Pisces
Ashley: Female, Teen, Romance, Capricorn
Gavin: Male, Child, Cancer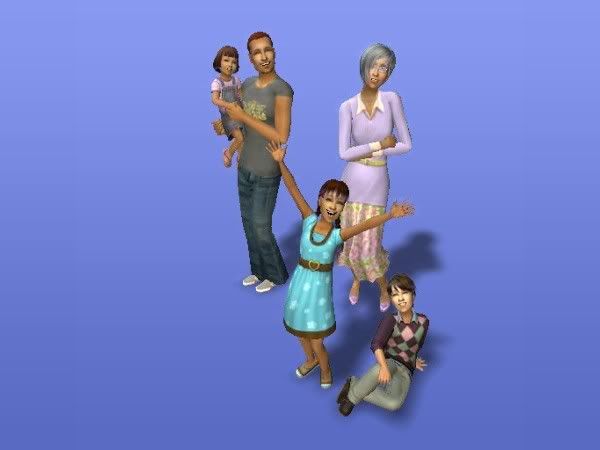 Ramos Family of 4
Placeholder: Male, Adult, destined for death by flies
Agatha: Female, Elder, Family, Capricorn
Luis: Male, Child, Leo
Olivia: Female, Child, Taurus
Miranda: Female, Toddler, Taurus
I put down a
small empty lot
and
add the bin families
...
Some will
become townies
, some will be
put up for adoption
, some
will die
...
For those that survive, if
they are married
, they are
broken up
Most are
given makeovers
before they're allowed out in the wild towniedom.
Some
don't take to this process very well
...
others find a silver lining
...
Anyhow, once the binned families are dealt with, its time to move on to the founders.
I put down two lots, plop each family down with a table and phone, leaving immediately when it dawns on me... Placeholder needs to die before he can make any friends... so back in to the Ramos lot I go.
Is it just me or does it look like he knows what I'm up to? *smirks*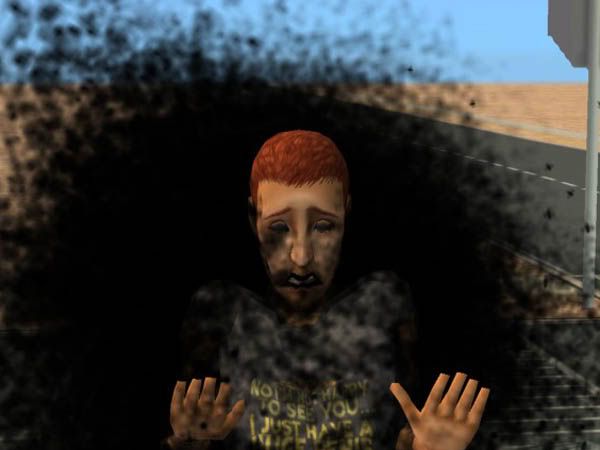 Say good-bye Placeholder... *waits for
the memory to kick in
to each family member, taps foot impatiently,
notes memory
, and sends tombstone to the Gothier Green place downtown*
Whew, now that is all done we get to play!
*waves bye to Placeholder*