As I was playing the Ramos house for their first week, the twins spun to teens... so it got me to wondering what the heck happened to Gavin seeing how I left him as a kid over at the Fitzgerald house...
D'oh! I left on Saturday early evening... why? dunno.. but I did! Well now, that explains why he didn't transition, cause the twins did that on Sunday. So late last night I went ahead and played through to Monday early morning as I normally do...
Saturday night I had Gavin take care of the garden then go to bed, Ashley wants a date, so she calls up Randy again, dream date and later bed .. Dad gets home, promoted to Desk Sergeant and heads to bed...
First thing that happens Sunday morning, they get a magic lamp! Woot, I've never used one, so naturally, I'm going to try it out.
Dad's happy cause he just got a promotion, so he asks for wealth.
Yay! Falling bags of simoleans, can't beat that! Finally I put lights in the house! I know, lame right? They've been living in the dark.. is it any wonder they hate the environment in their home? Okay so no lights, no wallpaper and no windows and all cheap furniture and... hey.. they just need the basics here! *giggles*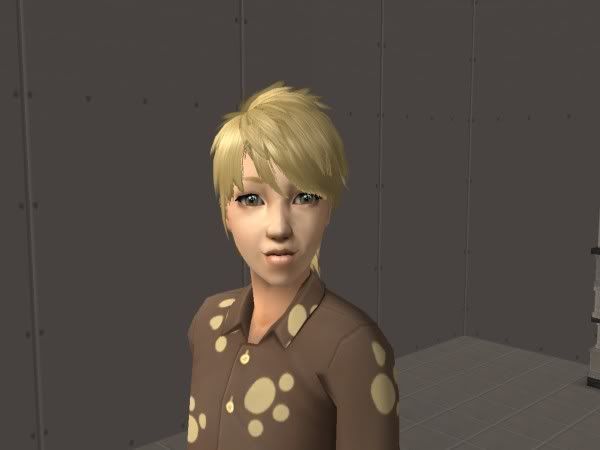 Ding! Its 6pm time for Gavin to grow up.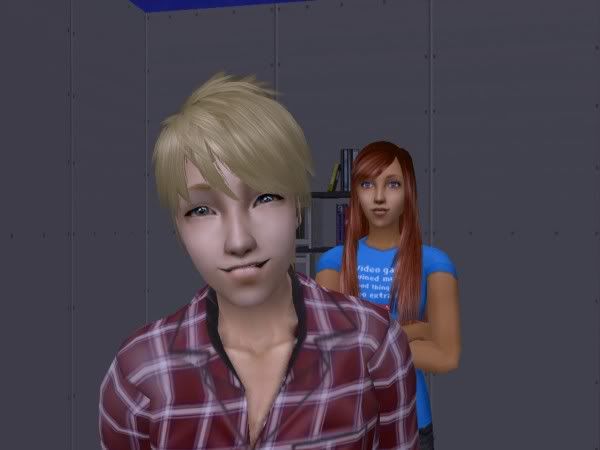 He's a cutie and he picks brown hair! Sweet, both Olivia and Miranda have brown hair... and
he rolls a fortune sim...
boring but I can work with this. He's a safe lil simmy.
So everone is in bed, its Sunday night, I just need it to get to around 4-5 am on Monday, I can save and this week will be officially over... but wait... where did the save, editing icons go? No one is cooking, there's no fire and then... the pop up...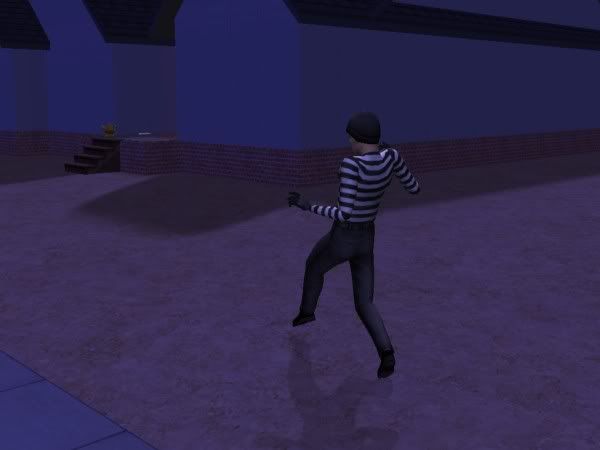 I hope he doesn't take the lamp, I still have 2 wishes! *pouts*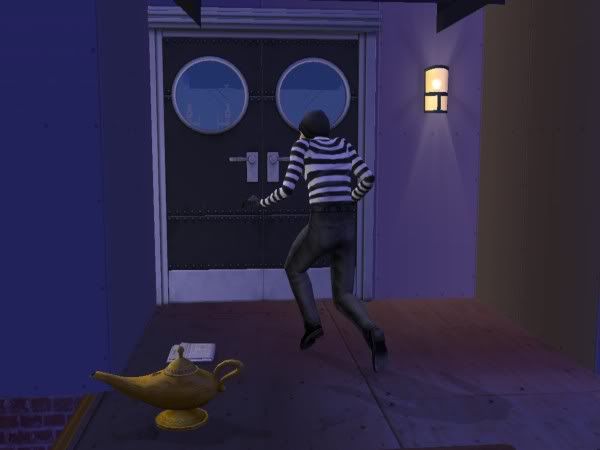 Oh good, he doesnt want the lamp.. well what does he want? The cheap painting... the cheap furniture... the only thing worth any money is the free computer Mr Humble gave them and the easels...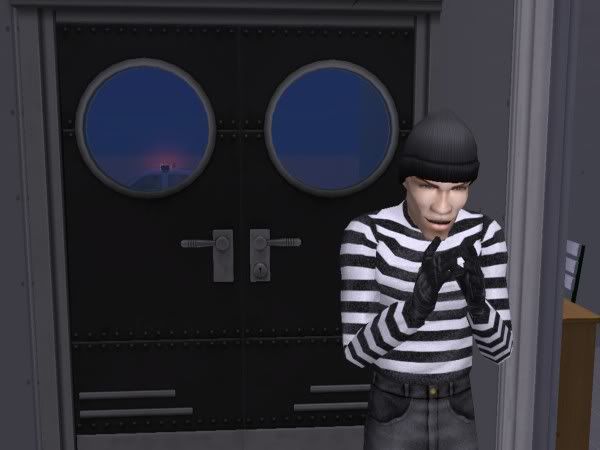 *sighs* He's in.. oh lookie out the window, Forgoten Ossuary's finest have made it. Sweet!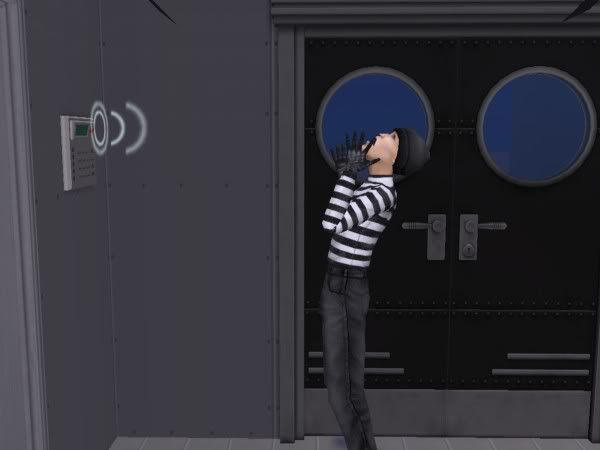 Thats right buddy... dont go breaking in to the Desk Sergeants home and expect to get away with it! I've never seen this reaction before. Its funny!
Get him officer, impress me..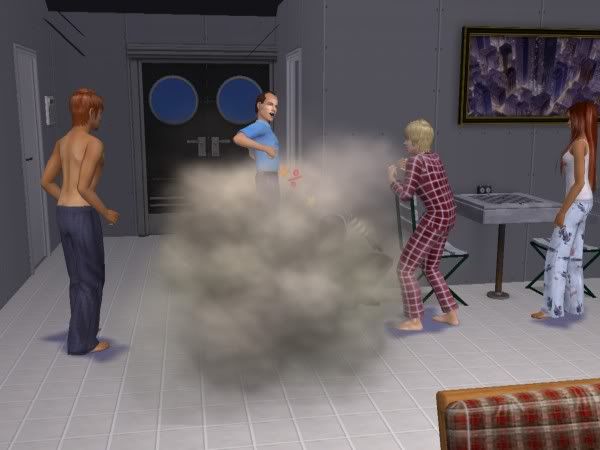 Woot! He didn't have a chance to take a thing AND he got caught. Good job. The
officer gave them a $500 reward
, which never made sense to me and weirder yet, he walked past the Dad who waited to be told about this and went straight to the sleeping daughter... uh previe much? o.O
Wow... what a weekend this family had.
Okay so 'now' this week is officially over and I can go back in tonight to play their second week. I knew something had to be off seeing how house #2 transitioned and house #1 hadnt .. I must have been tired and logged out early on their week... oopsies!
Golly, this just proves to my friend Lisa what I've been telling her. I can make a blog about just a day or two with no problem.. I think that means I 'talk' too much. hehe..
Recap of end week accomplishments:
Household of three sims, Gavin transitioned to teen, Andrew got a job in the law enforcement field and promoted to Desk Sergeant
Points:
0 points
On-going subtotal:
7 points