So here we are in our first home. Lets meet them shall we?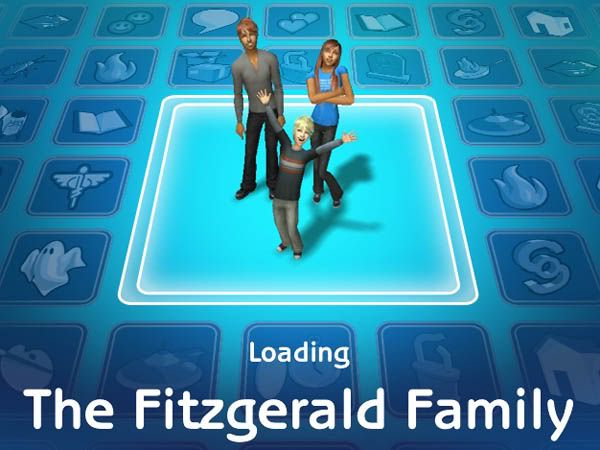 Gosh I'm excited. I haven't played a prosperity hood in ... over a year? Ayup, that's about right.
Andrew, Mr Hotness
... I'm going to pause for a moment because he's really cute...
While in CAS, I gave them a very pretty mom (one of my favorite sim-mes of a dear friend) and had them roll a child, these kids are the results. I think they're darn cute.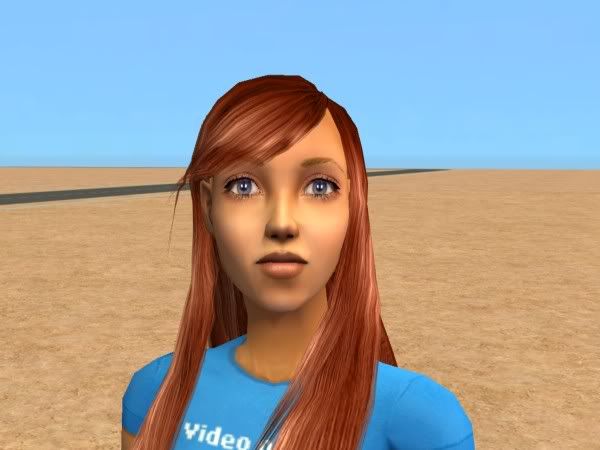 Ashley
, she's a good kid, sadly she has a boring LTW... but I wont hold that against her.
Gavin, he's a cutie. I'm curious what he will roll when he becomes a teen. He will be coming home after university and take over the home. Roll something good for me kid!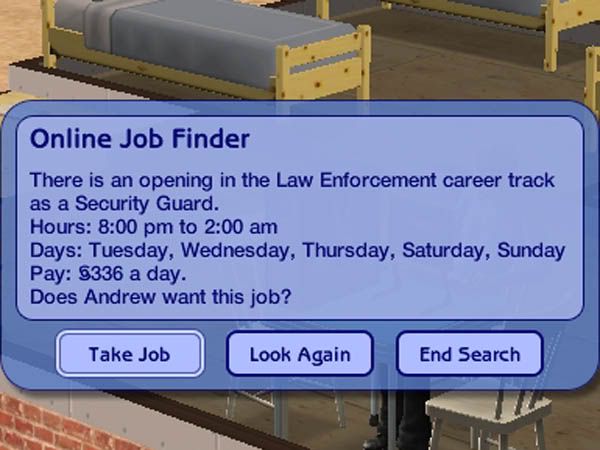 Unfortunately, Andrew's LTW job doesn't show up day one. So instead, I take the highest paying job offered. Welcome to the police force Andrew... oh I do like a man in uniform. *fans self*
So the first week is usually rather boring.. survive, build a house, get good grades, maybe skill here and there... so we're going straight to the highlights and end this week. Ready?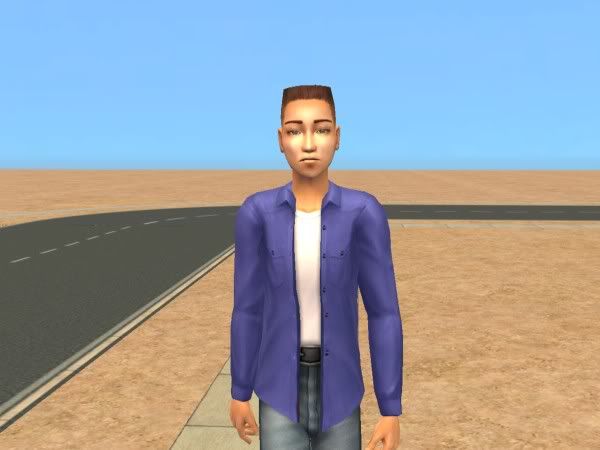 Ashley has a best friend who I considered sending to Uni with her.. only I don't think I can saddle Randy with another romance sim seeing how I toyed with him my last time. *sighs softly*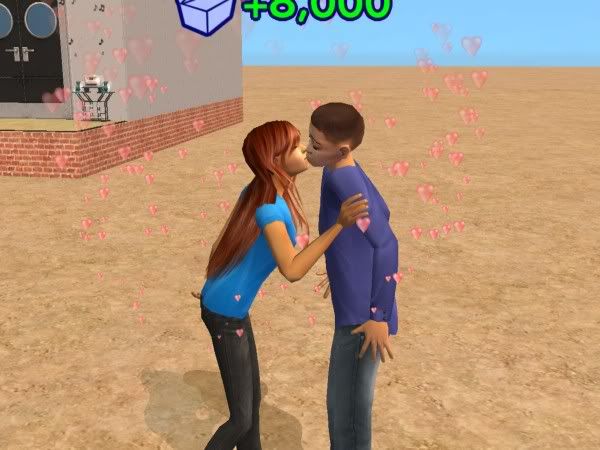 He was a good sport and gave Ashley her first kiss. He's so cute.. I love my Randy! *ahem* Sorry lost my self for a moment.
Ashley thinks he's pretty hot too
. Okay okay.. she doesnt necesarily 'need' to get married... I'll get over it.. besides, maybe one of the Ramos girls will roll something more suitable.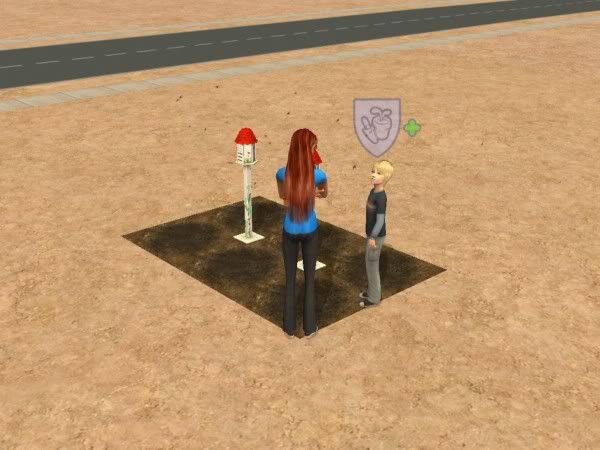 I made the kids work on a garden, hopefully to save money in the long run. We'll see.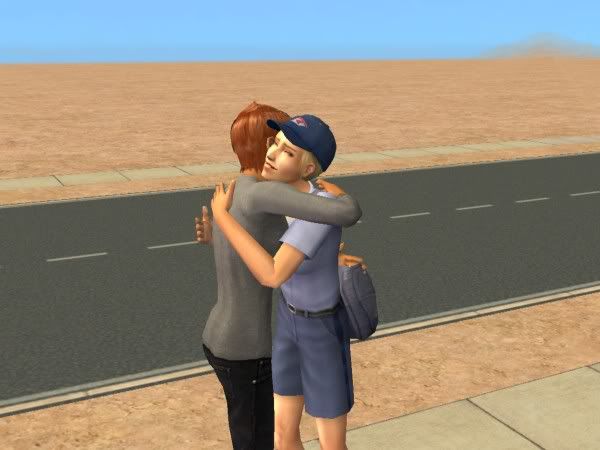 Andrew needed some aspiration points so he asked out his only friend, Dagmar Bertino - Mailman/woman/person.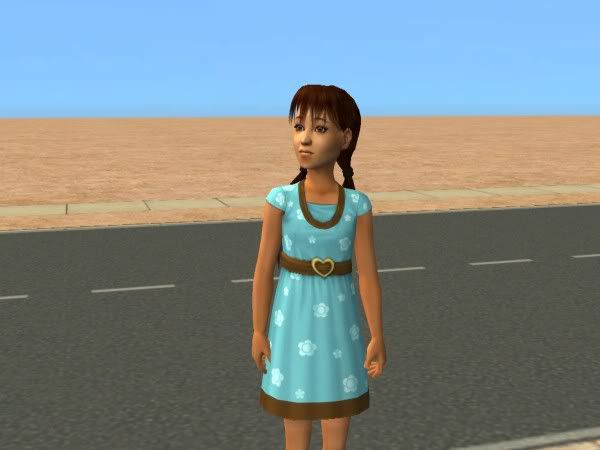 Gavin brought Olivia Ramos home from school. Twice. They're best friends.
Serious case of deja vu... (Lance & Paige of Cedar Park) Okay I really have to try not to recreate Cedar Park and let these people live their lives... the similarities are not my fault though.. really!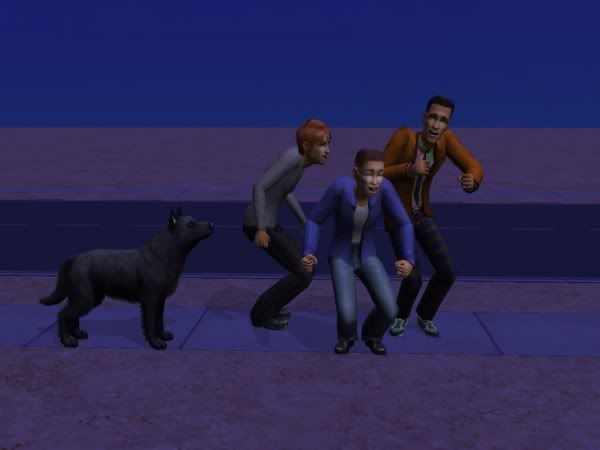 Okay lets end this on a fun note. Ah men and their silly smustle. *giggles*
End week accomplishments:
Household of three new sims, Andrew joins the law enforcement field
Points:
3 points
On-going subtotal:
3 points