This is our first venture in to the university. I picked Fiesta seeing how we're in a dessert atmosphere in FO. I had dropped her in to a dorm and picked a door. Apparently then I dozed off before saving and exiting and going back to the Fitzgerald family. o.O
This is what I came back to.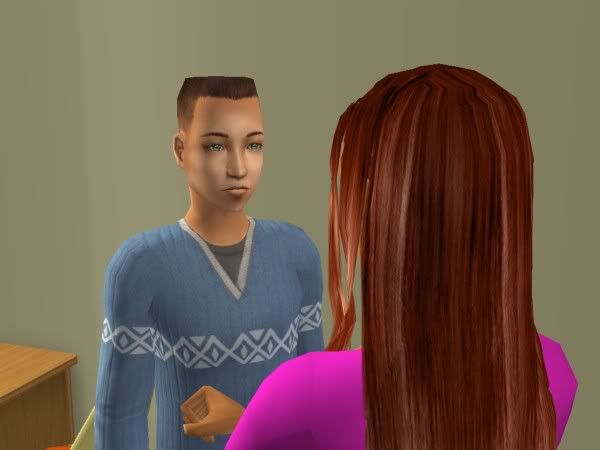 Meet Scot Kim. She was standing in his room. In her pajamas... apparently
they know each other rather well
... they also have 3 lb... wow... I got lucky, things could have gone real bad.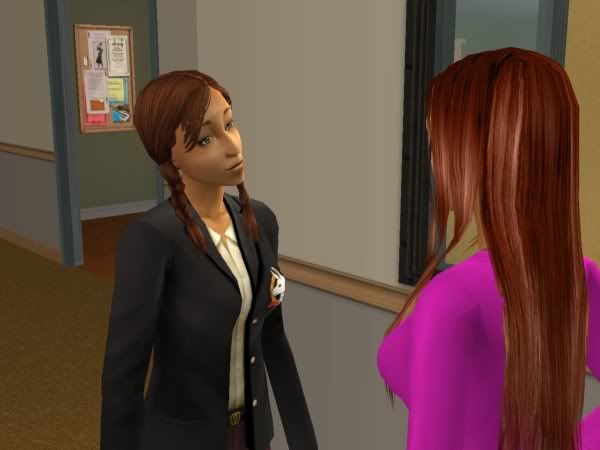 Usual things happen, she goes to school, meets people, gets good grades...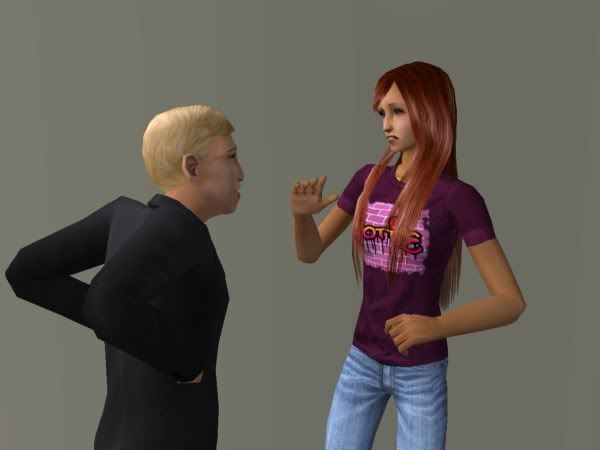 I took full advantage of the Secret Society money. I bought statues and used up all monies available... why?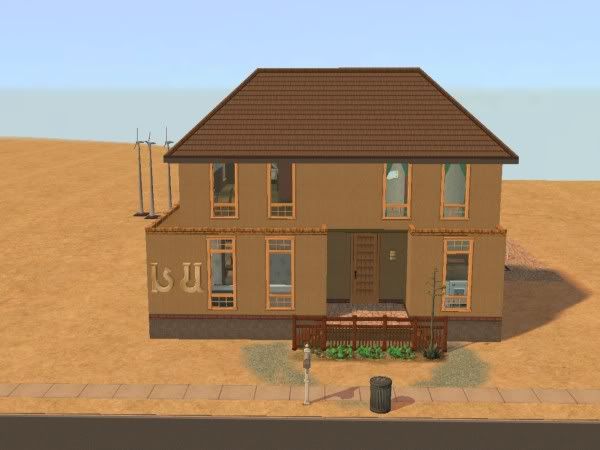 Well to buy a good house for the Greek House naturally. I made most of the playables and binned sims in to townies.. which made this house free... well not free, but definitely available... made a few additions in preparation of her brother's arrival and the Ramos kids and
called in the Charter.
I then did something I hadn't done yet.. I called over a friend of hers... then
asked to be taught the way of the light
.. I have
my very first witch
! D'oh! I forgot to take a picture of her in her outfit.. dang.
That's it for now. I leave you with my traditional glitch pic or two.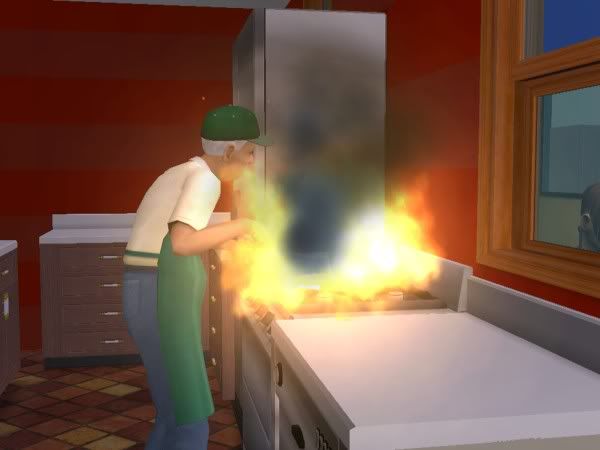 Total delayed reaction to the fire. Silly man kept cooking and tasting the mac n cheese. *shakes head*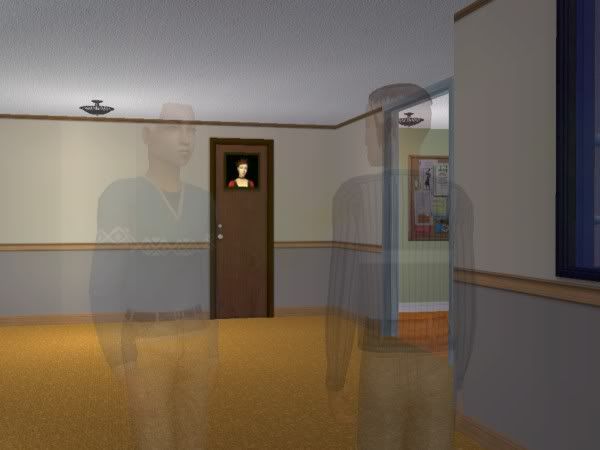 Ghosts in the dorm? Nope! That's Scot Kim and one of the blazer boys. I don't know what happened, they came out of their rooms that way, although they eventually spun back to normal. The blazer boy took a shower and Scot spun in to his outerwear.
End week accomplishments:
Ashley gets in to SS, starts a GH
Points:
0 points
On-going subtotal:
7 points